RAFTING EQUIPMENT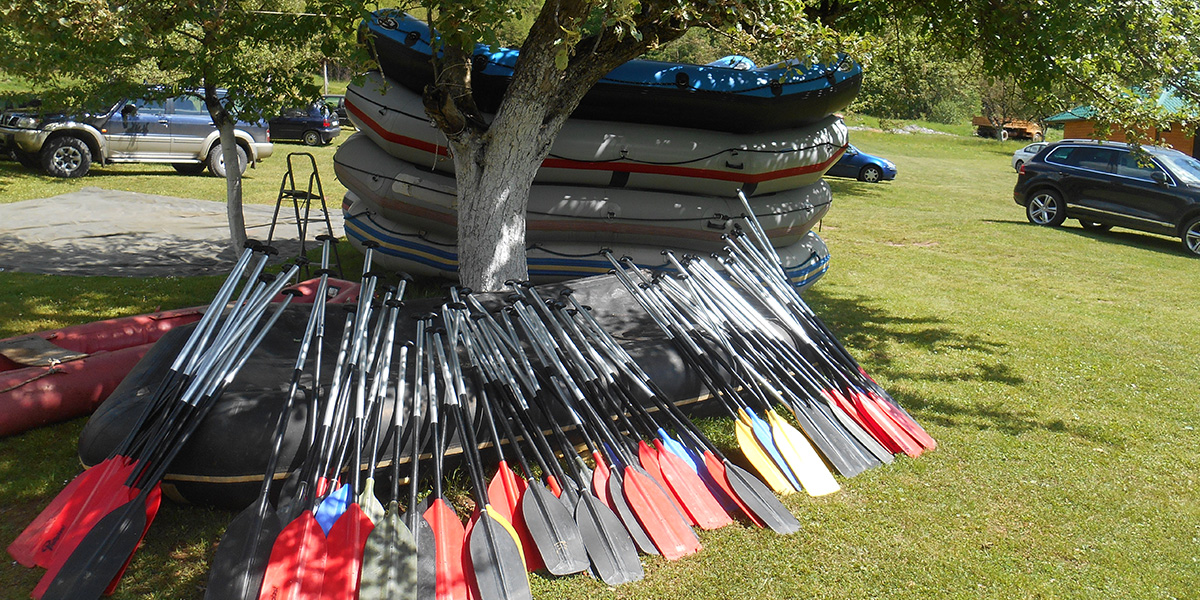 Before you start rafting you will have a short training course how you should act in the boat and in certain situations. Skippers are the ones who drive the boat and give you instructions. Rubber boats are made especially for rafting and 8-10 people can sit in the boat. We have to mention that all our skippers have a certificate of International Rafting Federation.
In order everything to be safe and that you can have a complete experience during the rafting you have to use a certain equipment during the ride down the river.
Rafting equipment:
• NEOPRENE SUIT – because in water body temperature is falling 25 times faster than in air, and because water of river Tara ( in the summer) doesn't goes over 12 degrees it is necessary to wear the suit that warms you up. Neoprene suit allows for small amount of water to pass through the suit and warms up the body, protecting it from getting cold. The suit can also protect you from some injuries like scratches.
• NEOPRENE BOOTS – have the same function as the suit to keep you warm and safe from injuries.
• VEST – this is a special kind of vest, for sports and professional activities on water, that protects you in case you fell out of the boat.
• HELMET – protects head from possible injuries.
WHAT TO BRING ON RAFTING?
• ID or passport
• Green card for car
• Cameras and phones (we have to mention that all the boats have special bags where you can keep your cameras and phones, and all bungalows have electrical outlets)
• Warm clothes, because mornings and nights can often be cold
• Personal hygiene products and towels
• Swimsuit
• Hairdryer if you are using one
• Cigarettes if you are a smoker, because there are no stores nearby