RESTAURANT AND MENU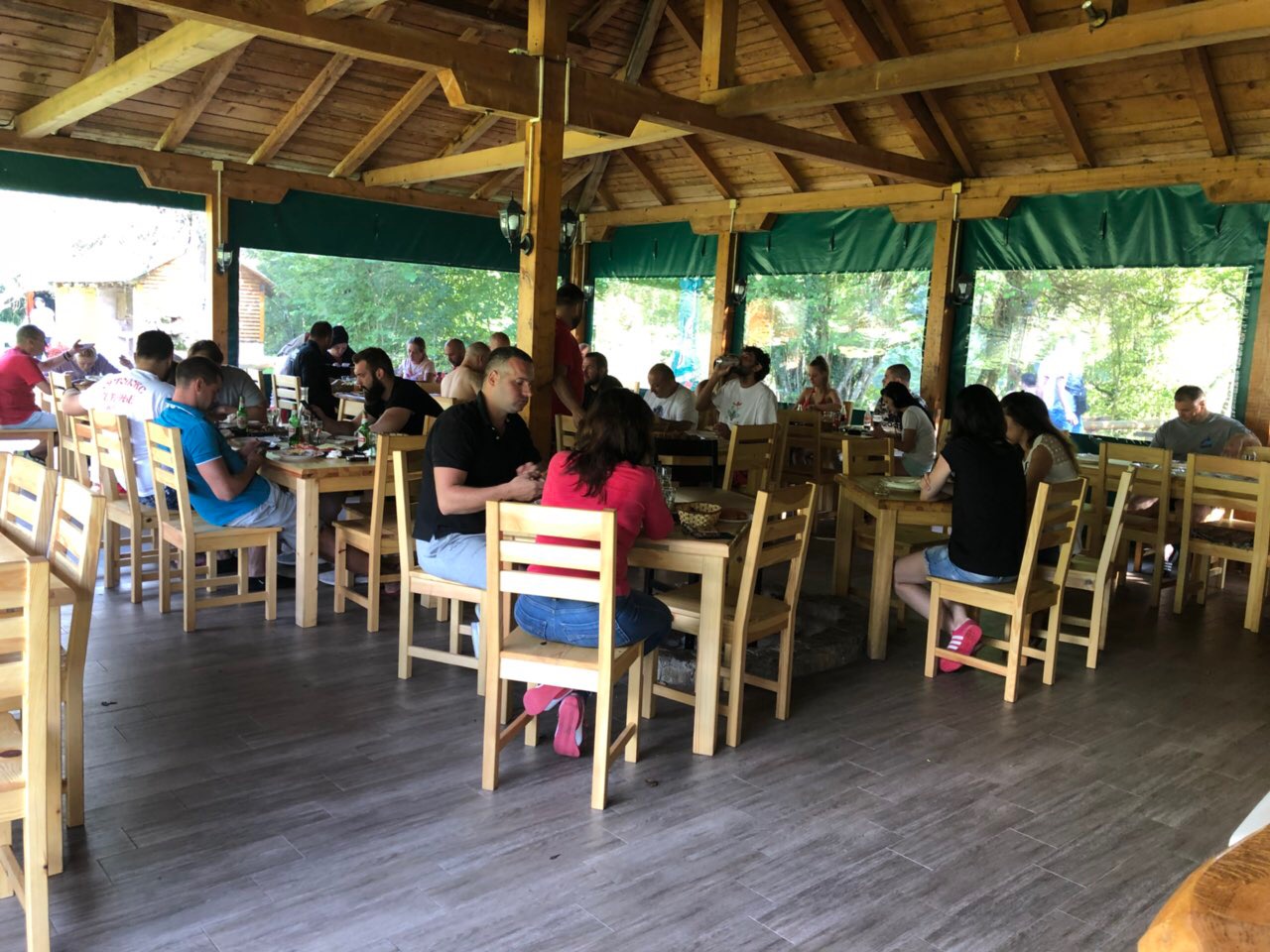 Near the bungalows where you sleep we have built spacious restaurant. While eating you can enjoy beautiful nature that surrounds you, and from one part of terrace you can see the river Drina. If it is cold weather the restaurant can be closed. In the evenings the real pleasure is hanging out together around the fire.
At the kitchen we are preparing domestic meals, characteristic for this area, all ingridients are fresh from local suppliers. On manu you can expect
THE BREAKFAST
• Homemade ham and homemade kulen ( kind of sausage)
• Homemade sour cream and cheese
• Eggs and different kinds of omelets
• Homemade pies
• Jam
• Milk, yogurt
LUNCH
• Veal soup
• Veal
• Different salads
• Homemade bread
DINNER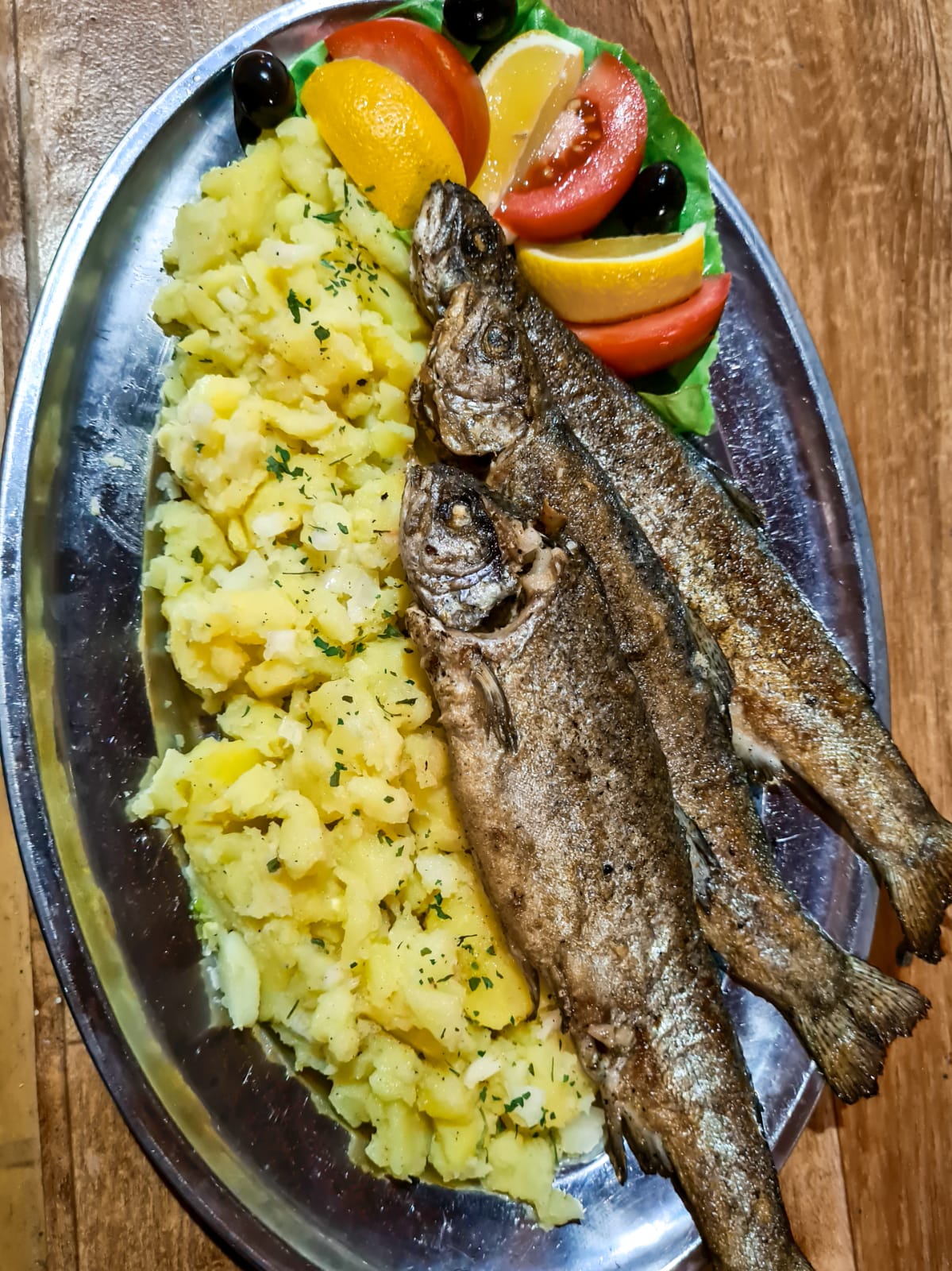 • Trout,
• Goulash
• Grilled mixed meat
It is daily menu so if you have some special requests considering the food or if you are vegetarian please inform us before your arrival.